Many people are still worried nowadays of the security of their loved ones and personal belongings at home. A lot of bad things could happen when homeowners are not around. That is why investing in home automation devices for security could be the smartest thing anyone can do. Having a smart home security system significantly lowers the probability of burglars breaking into your precious property as it can be your first line of defense against them.
Top 5 Smart Home Devices that are Tough to Burglars
Let us start with the basics. Trusty Joe has curated the most commonly used smart home security devices on the market these days. They are strategically made to be easy to use and install so you can instantly protect your home before it is too late.
1. Ring Video Doorbell 2
This smart home device has a built-in camera that automatically sends an alert to any smartphone connected to it the moment a visitor rings the bell. Its microphone and speakers allow homeowners to speak with the visitors even when the former are away from their home. A Ring app can also be installed in a smartphone and be connected with Amazon Alexa and works perfectly in getting real-time footage of one's home anytime, anywhere.
2. August Smart Lock
The August Smart Lock is just one of the many smart home devices included in the list, however it retains its top spot because of the stand-out features it boasts. Since it is battery-operated, homeowners can still retain their original keys. Another remarkable feature of this smart lock is its capability to pair with smart assistants thereby allowing homeowners to lock and unlock doors using their voice commands. It also has a dedicated mobile app that permits homeowners to review the digital log of whoever enters and leaves the house.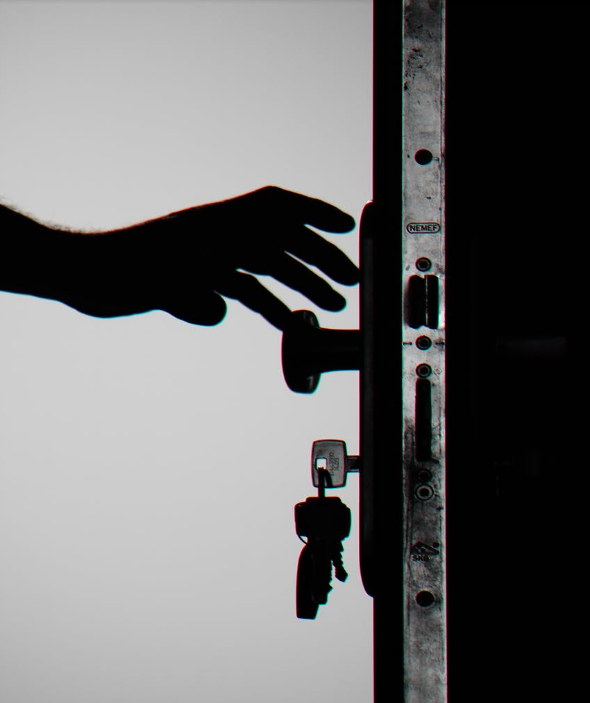 Prevent burglary with Smart Home Security (Image Source: Pexels)
3. ADT Pulse
This premium smart home security system can run 24/7 to provide professional monitoring services. With the ADT pulse mobile app which can be installed to any smart device, either phone or tablet, homeowners can remotely use the ADT Pulse to disable and arm the entire place. Installing this at home gives its owners a peace of mind, especially when they need to leave the house either for family vacation or business trip. It allows them to review any activity at home over the past few moments that they will be out and about.
4. Nest Cam Outdoor
For 24/7, this outdoor security camera can show live videos in 1080p HD. All its parts are waterproof so homeowners would not worry for this smart home device to get wet and damaged in case it pours hard outside. It also has night vision feature that allows the camera to capture better even if the surroundings get dark. Aside from this camera allowing you to see who is at the door, it too makes it possible for you to talk to the person behind the other side of the door. It can work day and night to send an alert to the smartphone or tablet connected to it each time it detects an activity.
5. MAXSA Security Spotlight
If you have sheds, decks, garages, or walkways, you might need this motion sensor. Since it is solar-powered, you are certain that it can always serve you at nightime. MAXSA security spotlight can detect motion up to 40 feet away. Its four 0.5 watt LED lights are super bright that they can give off 160 lumens.
Protect your home before it is too late
Now that you have all you need to know about home automation for security options in the market, the next thing to do is to choose among them which ones can work in providing foolproof security for your loved ones and personal belongings. While it is not necessary that you purchase and install all of the aforementioned devices, it is one of your main responsibilities as an owner to take actions in order to keep your home as being the next target of burglars.